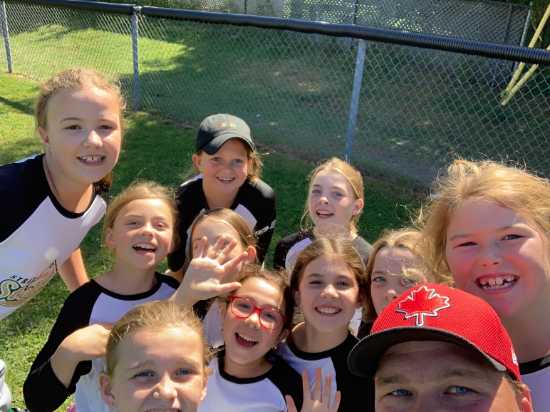 Game Dates:
January 2, 9, 16, 23, 30 | February 6, 13, 20, 27 | March 5
5:30 pm to 7 pm and 7 pm to 8:30 pm
Game Location:
Eastern Baseball Academy
Practice Dates:
January 3, 10, 16, 24, 31 | Feb 7, 13, 20, 27
(***Practice attendance is OPTIONAL with this program***)
Practice Location: To Be Announced
Who can join? Any girl who has played the 2019 Softball season with any association in Prince Edward Island born in 2009, 2010 and 2011
Max Players: 40 players - a wait list will be created after 40 as we understand some will drop out due to schedule conflicts
Format: 10 players max per team, indoor games on Thursdays and indoor practices on Fridays. 6 players in the field with a U10 player pitching with coaching assistance and a full infield. NO outfielders. Max 4 sitting and batting instruction given while on the bench.
Teams are not picked based by Association. We will make every effort to balance the teams after we've done preliminary player assessments.
Cost and Duration: 10 weeks $100 / Player - Players will receive their own ball shirt to keep In order to confirm your spot (max 40 players)
Please send an e-transfer for $100 to softballpei@gmail.com with the password "softball2020".
(You can receive a full refund up to December 19th for any reason. We understand ringette and hockey schedules may conflict as most schedules are not yet posted, so we are giving parents the option to register now, pay and reserve your spot and get your money back in the event of too many conflicts)
The aim and goal of this program is to develop skills for those in U10 or just leaving U10. A focus will be placed on player pitching which is important for pitching development and interest as girls transition to U12.